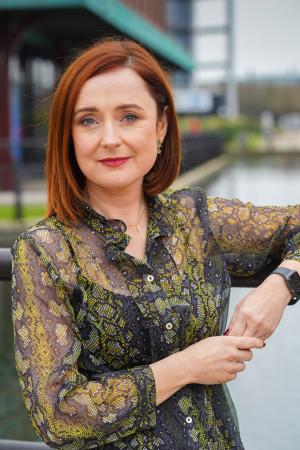 Professor Siobhan O'Neill was appointed the Mental Health Champion on 8 September 2021 following a period of acting as the Interim Mental Health Champion on the request of the Minster of Health. This role is fully supported by the NI Executive, which is committed to improving the mental health of everyone throughout all aspects of life. As a signal of the collaborative will for the role to succeed, funding for the role has been secured on a cross-departmental basis.
Prior to role as Mental Health Champion, Siobhan O'Neill is a Professor of Mental Health Sciences at Ulster University and continues her academia work. Her research programmes focus on trauma mental illness and suicidal behaviour in Northern Ireland, and the transgenerational transmission of trauma.
Siobhan is on a mission as the Mental Health Champion to improve the mental health of the people of Northern Ireland by promoting evidence-based services and care for those who suffer from mental illness and suicidal thoughts.
You can find out more and view Siobhan's current and past research here: https://pure.ulster.ac.uk/en/persons/siobhan-oneill/publications/